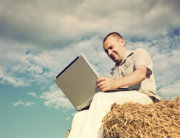 Start your free farm insurance quote comparison here.
Disability Insurance:
A type of insurance protection that pays a portion of a person's income lost due to a total or partial disablement arising from either an accident or a sickness.
Farm Insurance
:: Calculators
Farm Insurance Financial Calculators
Farm Insurance is pleased to provide you with the following calculators to assist you on your financial journey.
Farm Insurance financial calculators are supplied by Financial Calculators Online.
Retirement Savings Calculator [click]
Use this calculator to determine whether your current retirement savings plan will be sufficient to meet your longer term needs.
Life Insurance Calculator [click]
Use this calculator to establish the amount of life insurance required to meet your financial objectives.